Interaction Strategy with Partners

Brand cooperation strategy is not only a strategic cooperation, but also the integration and sharing of marketing resources by two parties. Making full use of resources can save many marketing expenses for enterprises and it will get half the work with double results.
---
Cooperation of Product and Technology
① We can develop and customize suitable standardized products according to marketing demand of our partners.
Most of Xishui products are manufactured according to extensive international application standards. However, if there is customized demand in local regions, we are happy to support our partners on marketing and develop products suiting specific regional conditions to achieve personalized service for terminal clients.
② Utilizing high quality and self-development advantages, Xishui can keep providing upgraded products and technology to update current regional project.
Xishui products are always manufactured according to first-line practice and continuous product performance improvement. Every new product upgrading will be provided to our partners in the first place.
③ We introduce brands and products of our partners into China and be full responsible or assist in product promotion.
Specific details: Help to Open China market.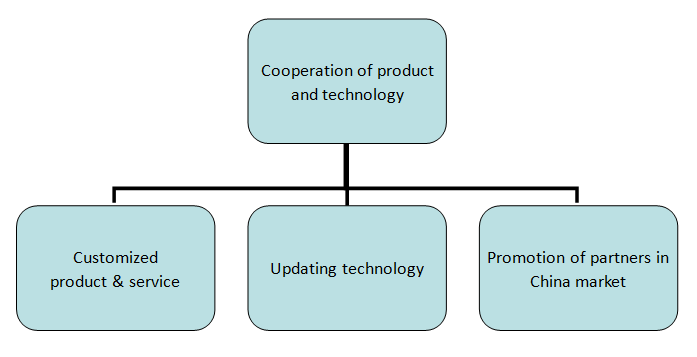 ④ For better cooperation between Xishui and partners, we compiled whole series product manuals to help partner more comprehensively understand Xishui products.


Characteristics of Xishui Service Strategy
Xishui branding strategy based on core value 'resource-saving steward, animal husbandry safeguard'. We insist
① 'One-stop' products, solution design and installation service to save cost for clients.
② Meeting customers' safety requirements by strictly controlling every phase from original material, production, design to installation
③ Obtain the reputation in industry and trust of customers with standardized and high-quality service. Any dissatisfaction will be feedback quickly and effectively by us.
④ We encourage partners to launch 'pre-sale trail' activity to accept our high quality product and company culture. Meanwhile, we expand content of customer service center and enhancing service quality to enhance customer trust.

Service Interaction
Besides cooperation about orders, we also comprehensively support relevant service benefiting terminal client in brand promotion, including:
① Any form of technology service contains that we can provide free solution design service, site guidance and installation of large-scale project.
② Training service to technology staff of distributors and terminal clients.
③ Various hardware, subsidiary facilities and other supports.
Interaction Between Xishui and Distributors
Xishui establishes global distribution system, keeps analyzing and adjusting service and support to major distributors, coordinates the relationship between distributors, sets up a good distributor network to achieve multilateral wins.
Branding Spread Cooperation
Branding Spread is one of Xishui core strategy.
Main promotion channels of Xishui branding include main website, social media, exhibition, industry relations and advertising promotion. Branding cooperation strategy with partners is also based on above methods. Our major goal is to deepen cooperation and enhance Xishui brand influence, increase Xishui brand market share and marketing profits.
Branding Cooperation Mode
① Xishui will keep the action and communication in line with partners and strengthen the contact. Meanwhile, partners will send ideas and feedbacks to Xishui for branding upgrade.
② The purpose of branding is to realize brand values. Thus, besides the promotion of Xishui product, technology innovations, service and brand influence, Xishui will also cooperate with our partners, promote the purchase intention of terminal clients in actual sales.
③ Continuous Interactive Promotion

.

Xishui will keep the persistence of promotion, such as keep attending different international exhibitions, updating company and product news and sharing all information with partners. Xishui will expand the influence of the international market in the long run.